Point of sale advertising works. And the printed counter mat is a highly targeted and effective way to raise awareness of your brand and products by showcasing them directly in view of potential customers at the point of sale.
Many of our clients use custom printed countermats to include with their product shipments to retailers and distributors for display on the point of sale or on a trade counter. Counter mats allow advertising their new products or product lines in a highly relevant environment (where customers will be likely to show an interest in them). Moreover, for retailers, they also provide an attractive and padded surface on the counter top for customers.
Welded counter mats are that little bit different and have several key features to set them apart from other (often more expensive) counter mats available on the market.
Key Features of Welded Counter Mats:
Soft and flexible,
a strong PVC top surface with a protected undersurface print in up to full colour process,
tough PVC top layer is welded around the full outside edge of the mat making these mats tough and long-lasting, and
available in A4, A3 and A2-sizes to suit your design or counter size
Order quantities from just 250 mats per design.
Also available in a printed mouse mat!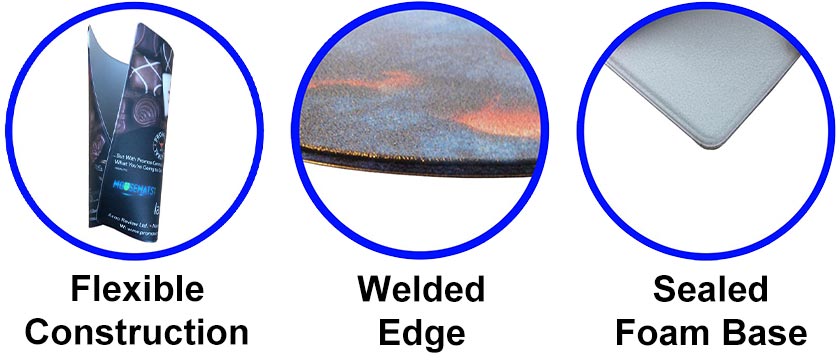 ---
About CounterMats.co.uk
CounterMats.co.uk supplies custom printed counter mats to a wide range of clients promoting their brand and/or products. Available in up to A2-Size, printed counter mats come in a variety of styles, so you're sure to find a counter mat to suit you.