Stock Lanyards Options
Unprinted/Plain Lanyards
Our stock plain lanyards are available in a huge selection of colours to suit your event. You can choose from two styles, 1cm bootlace polyester lanyards (sometimes referred to as 'tubular lanyards') or 2cm flat-ribbed ribbon polyester lanyards. Both styles of lanyard come complete with a black plastic breakaway located centrally at the back of the neck (for optimal safety) and are supplied in bags of 10 lanyards. Our simple pricing policy means that you can choose from 2 great styles for 1 great price.
Plain 2cm flat-ribbed lanyards – we stock 20 fab colours as follows: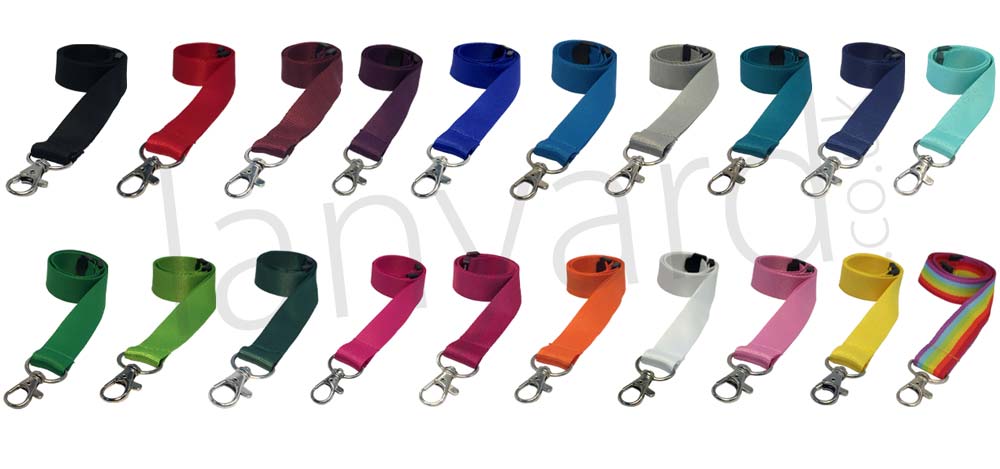 And plain 1cm bootlace lanyards – we have 19 fab colours in stock as follows: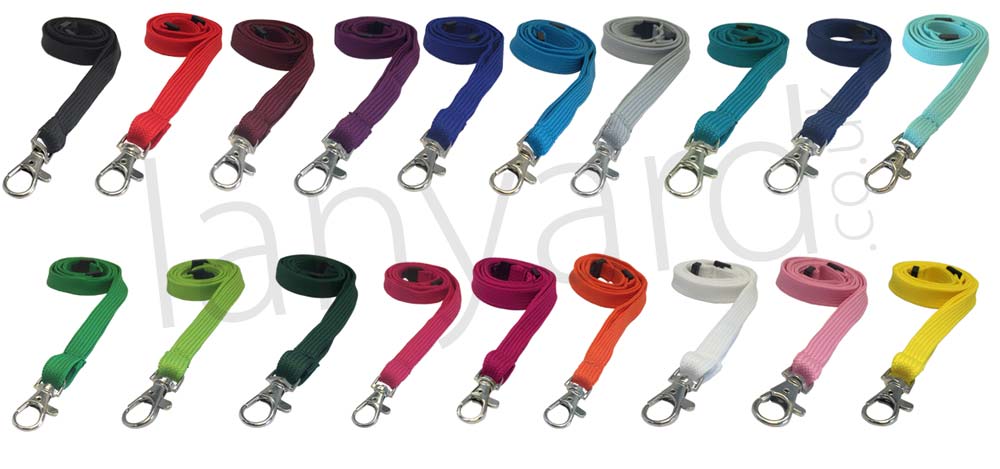 ---
The team at Lanyards UK have been supplying plain, pre-printed and custom lanyards for more than a decade to organisations ranging from small start ups to multinationals, schools, colleges, universities local and national government organisations and many more. If you would like to find out more, visit us over at Lanyard.co.uk.